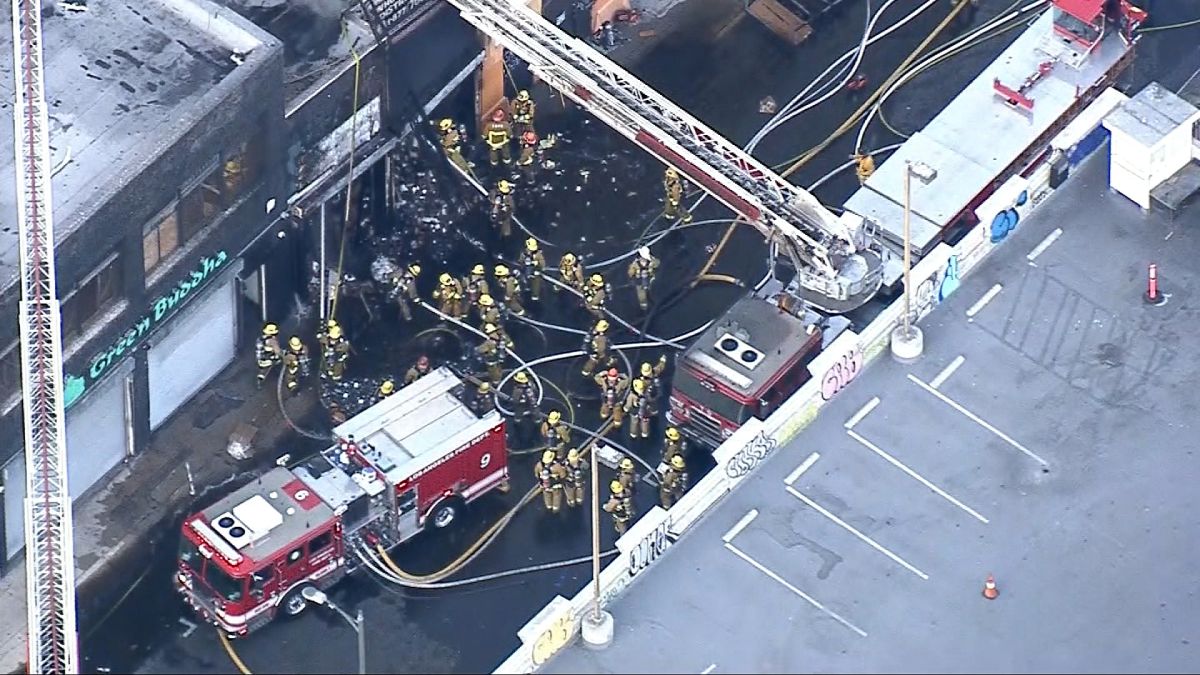 LOS ANGELES — An explosion in downtown Los Angeles on Saturday caused a large fire that left 11 firefighters injured, authorities said.
Firefighters first received a call about 6:30 p.m. about a structure fire just south of Little Tokyo, said Erik Scott, a spokesman for the Los Angeles Fire Department. Read More...
Audio Recording of Incident. Explosion happens around 8 minutes in.

This is a Vox Recording and not in Real Time