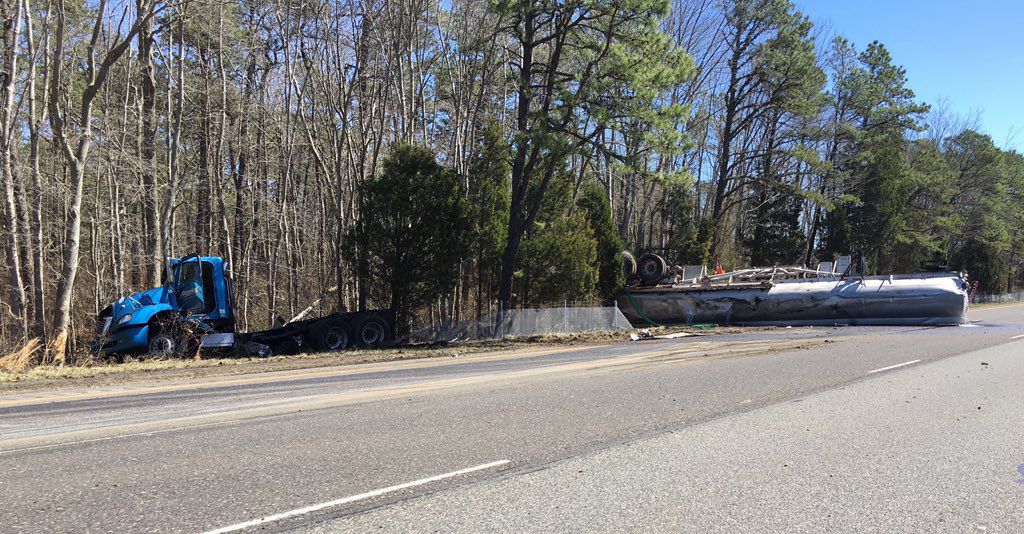 A section of the Atlantic City Expressway in Hamilton is closed after an overturned fuel tanker spilled around 6,000 gallons of gasoline onto the highway.
New Jersey State Police say the tractor-trailer flipped over near Mile Marker 21 around 12:45 Sunday afternoon and leaked fuel onto the roadway.
All eastbound traffic is being forced off at Exit 28 and onto Route 54 as a detour as emergency crews work to clean up the spill.
No one was seriously injured during the incident. Officials say the spill won't impact any body of water or nearby homes. A Hazmat Unit is helping with cleanup efforts which should last through the evening.


Read more: http://www.nbcphiladelphia.com/news/local/Overturned-Fuel-Tanker-Atlantic-City-Expressway-Hamilton-Township-417898733.html#ixzz4d8eZ6tZG
Follow us: @nbcphiladelphia on Twitter | NBCPhiladelphia on Facebook